How to Check Fiji Exam Results 2023 Individual Result Notice:
Every student is provided with an official Result Notice. For the FIE and FEYE, these are sent to the Head Teachers/Principals within a week after the results are released. For students' convenience and to facilitate student transfers in the year following, the Result Notices for the FJCE, FSLCE, and FSFE are kept at the Examinations and Assessment Unit (EAU) for personal collection by students in the 4 weeks immediately after they are printed.
Any Notices left after the end of the 4 weeks are sent to the Principals of the schools concerned. A Principal, however, may request, for any examination, before the results are released, that the Result Notices for his/her school be sent to him/her after they are printed and not be withheld at the EAU. Such Notices must be securely kept as they will not be replaced when lost.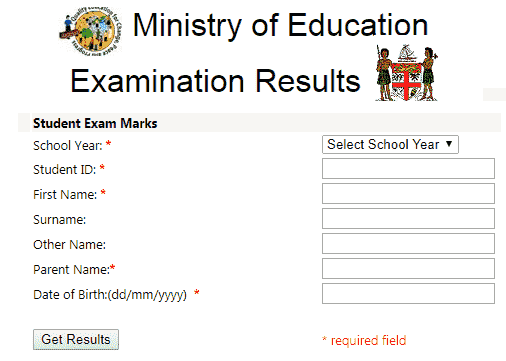 How to check Student Exam Marks?
Visit: http://www.examresults.gov.fj/
Now Ministry of Education Fiji Exam Results 2018 www.examresults.gov.fj will appear.
Select " School Year: ______"
Enter your "Student ID: *_______"
Enter your "First Name: 

*_________"

Enter your "Surname:___________" (optional)
Enter Other Name:"_________" (optional)
Enter Parent Name:

*_____________"

Enter Your Date of Birth:(dd/mm/yyyy) *____________________"
Final Step : Click on "Get Results".
Recount of Marks:
Marks may be recounted only for the FJCE, FSLCE, and FSFE. Recount applications may be lodged by individual students no later than 30 days after the official release of examination results. FJCE candidates may request a recount for a maximum of three subjects while FSLCE and FSFE candidates may request a recount for a maximum of five subjects. Recount results are formally communicated to individual students. Any change of mark for any one student will result in the issue of a new Result Notice but only after the original Result Notice is returned to the Examinations Office.
External links