Fiji Form 7 (Year 13 Certificate) Results online 2023 announced on 13th December 2023. Fiji Seventh Form Examination (FSFE) also known as Form 7. This is an examination conducted by the Ministry of Education Fiji at the end of Year 13. Today we will discuss when Fiji Form 7 Results online 2023 come out i.e. Year 13 Certificate Examination Results 2023.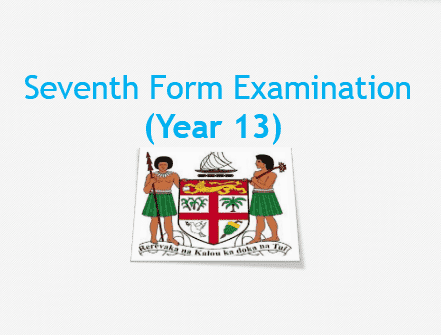 Fiji Year 13 Results 2023
FSFE candidates may indicate three choices of the tertiary institution on their registration forms. Generally, the Permanent Secretary for Education, Heritage & Arts sent the exam timetable of Form 7 examination to all School Heads, Divisional and District Offices under the Ministry of Education Fiji protocol. Generally, the Seventh examination is conducted in the month of October / November. An Annual Report on the Fiji Seventh Form Examination produced on a yearly basis by the Examinations and Assessment Unit.
Year 13 Results 2023 NOT published yet
Please check www.examresults.gov.fj
Fiji Year 13 Certificate Examination
In Fiji Form 7 Examination also known as FSFE means Fiji Seventh Form Examination. Conducted at Class 13 so it is called Year 13  with the following subjects. English, Mathematics, Biology, Chemistry, Physics, Geography, History, Fijian, Hindi, Urdu, Accounting, Economics, Agricultural Sc., Apparel & Design, Food Technology, Introduction to Technology, Tech. Drawing & Design.
Fiji Year 13 Certificate Examination Results 2023
The Education Ministry of Fiji will announce the release date of 2023Year 13 Certificate Examination Results 2023. Once it is announced school principals can collect their schools' results from their respective District Education Office.
Individual Result Notice: A Principal, however, may request, for any examination, before the results are released, that the Result Notices for his/her school be sent to him/her after they are printed and not be withheld at the EAU. Such Notices must be securely kept as they will not be replaced when lost.
How to check Fiji Year 13 Results online?
Visit: www.examresults.gov.fj
Now Ministry of Education Fiji Exam Results 2022 www.examresults.gov.fj will appear.
Select " School Year: 2023"
Enter your "FSFE Student ID: *_______"
Enter your "First Name: 

*_________"

Enter your "Surname:___________" (optional)
Enter Other Name:"_________" (optional)
Enter Parent Name:

*_____________"

Enter Your Date of Birth:(dd/mm/yyyy) *____________________"
Final Step : Click on "Get Results".
The students may get the Fiji Form 7 (Year 13 Certificate) Results online 2022  through the Government's ITC's toll-free number 132 777.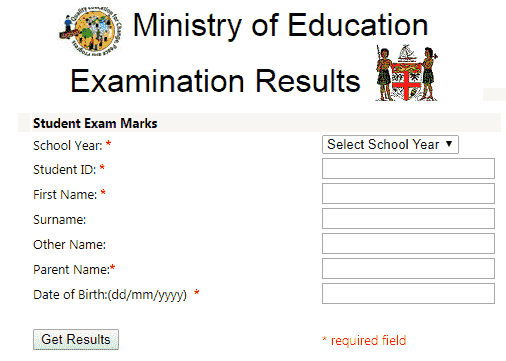 FSFE Results Recounts
"National standard procedures and processes are followed during the processing of national results. Students who are not satisfied with their marks are welcome to have it rechecked or recounted."
The recount of Marks: Marks may be recounted only for the FSFE. Recount applications may be lodged by individual students no later than 30 days after the official release of examination results. FSFE candidates may request a recount for a maximum of five subjects.
Performance Report
2017: A total of 8228 students sat for the Year 13 examinations in 162 centres, compared to the 7633 students who sat it in 2016. Also, check our youtube results video for the latest exam news.
2012 The examination was taken by 6, 483 students across the country. 33 schools presented candidates for the first time bringing the total number of examination centres to 154.
In 2010, 4744 students appeared for the Form Seven exams in 105 schools. Of this number 3589 students passed, which is 75.7 percent and we are quite satisfied with this," Dr Lal said.
In 2009, the overall pass rate is 76.8 percent. A total of 4460 students appeared for FSFE in 98 schools in 2009 and 3425 had passed. Out of these 3425 students, 8.1 percent or 363 students passed with more than 300."